Elite Coaching
Team 11 has some of the best training coaches in the entire country. The program takes pride in having coaches that are committed, educated, communicative, and passionate. All of the players, no matter the team, are trained by the Sankey Lacrosse staff which includes Joey Sankey, Harry Sankey Sr, Harry Sankey Jr, Ryan Sankey, and Nick Hreshko.
In addition, joining a club program like this is not only about developing their lacrosse skills, but also about teaching players important life lessons such as hard-work, respect, commitment, and toughness and fortitude. Our coaches do their best to always be a positive influence on the players.
Our top priority is the physical, cognitive and emotional development of our athletes.
We focus on:
Mastering fundamental skills
Coaching to the needs of each individual player
Instilling positivity and teamwork
Encouraging and engaging all players
Communicating with the players and the families
Our "small batch" approach allows Joey to have a personal relationship with each player in addition to the relationship players have with their primary coaches.
BOYS' LACROSSE COACHES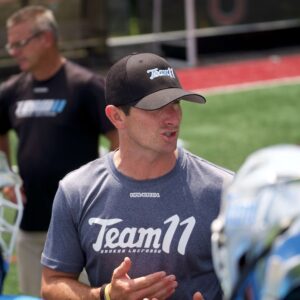 Team 11 Programming and Training Director, Joey Sankey:
Team 11/ Sankey Lacrosse was founded in 2016 by program owner and director, Joey Sankey. Joey is a Bucks County native who graduated from Penn Charter in 2011 as a two-time All-American, Under Armour All-American, and Penn Charter's all-time leading point scorer. He went on to be a four-year starter at the University of North Carolina where he was a three-time All-American. He graduated as, and remains, the all-time points leader in North Carolina Lacrosse History. Following his collegiate career, Joey Sankey became rookie of the year in the professional lacrosse league and was a 4-time All-Star before recently retiring from the PLL in 2021.
Joey Sankey has an active role in every aspect of Team 11 on both the boys and girls side. He will assist in coaching all of the players in the program, from the youngest girls all the way up to our 2026 team. In addition, he is committed to being easily accessible to every player and parent in the program. He prides himself on personally knowing every single player in the program, across all ages, and doing his best to help them reach their maximum potential.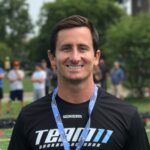 JOEY SANKEY
Founder and
Owner of Team 11
UNC All-Time Points Leader, 3x All-American, 2015 Professional Lacrosse Rookie of the Year, Developmental Coach for all boys and girls teams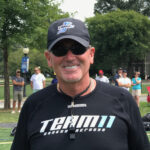 HARRY SANKEY, SR
2029 Head Coach
Development of Youth and Middle School Players
Widener University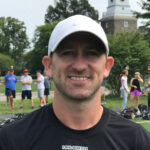 HARRY SANKEY, JR
2025 & 2030 Head Coach
Defensive Developmental Coach for High School Players
Widener University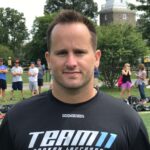 RYAN SANKEY
2027 Head Coach
Training And Development of Offensive Players
Cabrini College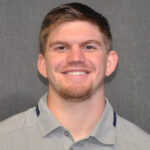 Nick Hreshko
Goalie Coach

Monmouth All-American Goalie, drafted by Charlotte Hounds in 2017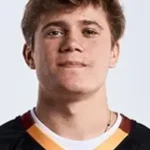 ERIK OJERT
2025 Offensive Coach

Ursinus College 2023
Team Captain
CB West 2019
1st team all conference 2019
Intelligencer player of the year 2019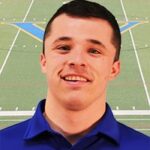 Shane taylor
2026 Head Coach

Head Coach at Archbishop Ryan HS
Widener University
2015 Catholic League Player of the Year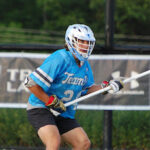 Ethan Greenlee
2026 Defensive Coach

Sacred Heart University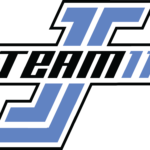 Tate Jozokos
2027 Head Coach

UNC Captain and All-American Midfielder- 2016 National Championship Winner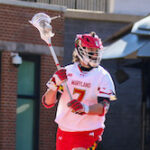 ERIC SPANOS
2027 Coach
Current starting attackman for University of Maryland
2021 Philadelphia HS Player of the Year
2021 Under Armour All American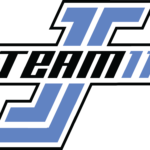 VINCE AREZZI
2028 Head Coach

Current Parkland Head Coach
Previous Head Coach at Pleasant Valley High School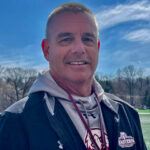 MARK FANELLI
2029 Assistant Coach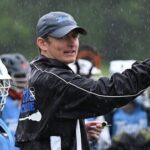 EVAN JACOBSEN
2029 Offensive Coach
Suburban I All-League 2021
Academic All-American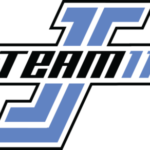 RYAN LANZA
2030 Coach
Head Coach for Perkiomen Valley 7th & 8th Grade Team for 3 Years, Defensive Coach for Black Bear Lax for 2 Yrs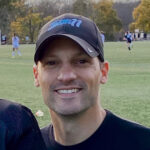 DAN RAUCH
2031 Head Coach

Rutgers University Captain
Led Rutgers to two NCAA Tournament appearances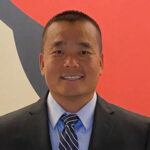 PHIL CHANG
2032 Head Coach
Founded PW Boys Lacrosse Team, 2003
PW Head Coach, 2003-2014
2x All Area Coach of the Year (Times Herald)
Former Athletic Director and current high school assistant principal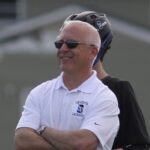 CHRIS JACOBSEN
2033/34 Head Coach
Offensive Coach at Central Bucks South HS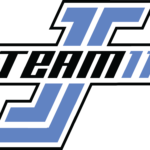 tyler horvath
Face-off Specialist Coach

FOGO at Stockton University
2022 USILA All-American Honorable Mention
2022 First-Team All-Conference
2022 Conference leader in ground balls (161)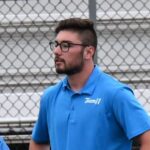 Colin bernstein
Assistant Coach
Starting Goalie for Stockton University
GIRLS' LACROSSE COACHES
Team 11 Assistant Director, Courtney Green:
Courtney is a Philadelphia, PA native where she attended Saint Joseph's University as a Dual Division I College Athlete in Women's Lacrosse & Field Hockey; graduating in 2005. Recruited as an Attack for Saint Joseph's University Lacrosse Team, Courtney's Sophomore year injury resulted in the need for a helmet. She then took on the new position of Goalie. Courtney learned fast and by 2004 led the Women's Lacrosse Atlantic 10 and Ranked Nationally in Goalie Save Percentage. Courtney was 2004 All Atlantic 10 First Team, Team MVP 2004 & 2005 and in 2005, was named the Female Athlete of the Year amongst all Female Sports at Saint Joe's. Courtney's Women's Lacrosse Goalie records are still held today among Saint Joseph's Top 10 Goalie Saves and Goals Against Average rankings.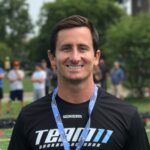 JOEY SANKEY
Director of Player Development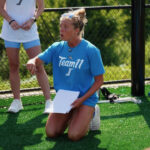 SARA POLI
2026 Coach
St Joe's University
4-time All League Selection at CB South
2x Captain at CB South and 3-time Team MVP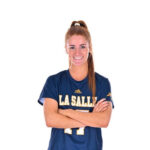 ERIN WELSH
2027 Coach
Midfielder at Lasalle University
Current Coach at Archbishop Wood High School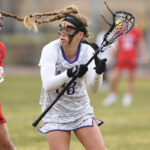 ELENA ROMESBURG
2029 Coach
4-year starter at James Madison University
2-time First team all conference
Tewaaraton Award Watch List Player
Ranks 3rd all-time in JMU Draw Controls
High School All-American at CB West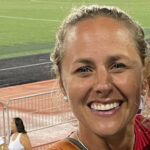 COURTNEY GREEN
2030-31 Black Coach

Saint Joseph's University
All Atlantic 10 First Team,SJU Female Athlete of the Year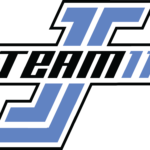 MAGGIE STELLA
2030-31 Blue Coach
Robert Morris and West Chester University
NEC All-Rookie Team
All-American and PSAC Player of the Year
Philly SIDA's Athlete of the Year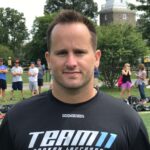 RYAN SANKEY
Coach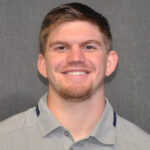 NICK HRESHKO
Goalie Coach