"Attention to Detail is Everything.
It's the difference between a good player and a GREAT player"
We want everyone to have the opportunity to love lacrosse like we do. That's why we offer a variety of camps and clinics for all skill levels. Whether it's summer camp, clinics, or positional training, we approach each session with the same energy and core values:
From our youngest groups, where the focus is on overall athletic fitness and technical skill work, to our oldest, where we master individual fundamentals and team concepts in highly competitive settings, we draw on our knowledge and experience to help each player achieve his/her lacrosse goals.
We understand that every player is different. We work hard ensure every player is NOT coached the same way or with the same technique. Players have different strengths they need to focus on, and it is our job to make sure the players know these strengths.
We foster a positive culture, where kids make lasting friendships and have fun. Practices are executed with high energy and engagement. We squeeze every minute out of our time together.
We communicate. While our coaching style is very hands-on, with constant support and guidance for the player, we are always available to speak with players and parents.
We do not tolerate selfish play, less than 100% effort, or poor behavior. We believe it is not only our job to help make these kids better players, but also better people.
We teach them the importance of respect, eye contact, responsibility, and more! We also instill core values that translate on and off the field: perseverance, grit, passion, and hard work. We know that confidence breeds achievement, and work to build up our players.
We foster teamwork and a positive attitude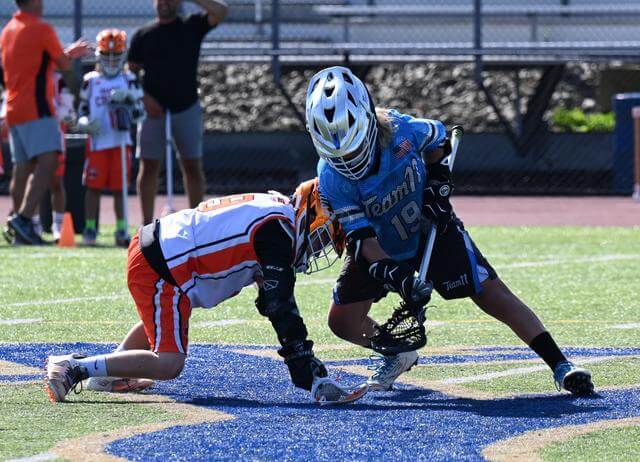 While some training sessions are supplemental opportunities for Team 11 team players only, most camps and clinics are open to all lacrosse players.