Teams
We invite athletic and skilled lacrosse players who are committed and passionate about improving their game to join Team 11. We select youth and high school players who push themselves to be the best in the area and strive to play at the next level in college. We also welcome players who want to get better and play the game the right way.
We currently field the following:
9 boys teams: 2033/2034 mixed team through 2025 (2nd/3rd grade through junior year of high school)
5 girls teams: 2031/32, 2030, 2029, 2028, 2026 (4th grade through freshman high school)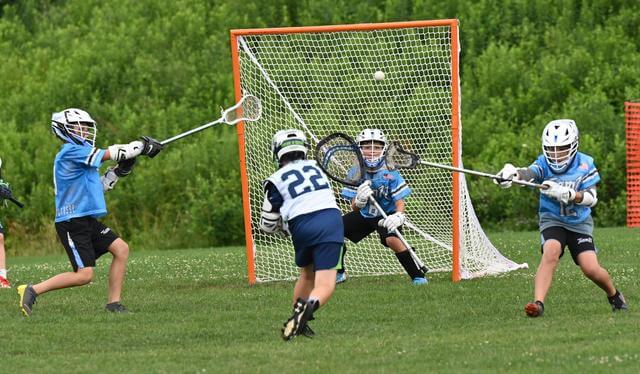 What to expect from Team 11:
Team 11 provides an exceptional experience for players and families. We train hard and play hard and have lots of fun in the process. The tournaments we attend are competitive and appropriate for the skill level of the team. We love to win but are more focused on playing competitively and rising to a challenge.
We keep teams small, with approximately 20-23 players on a team to allow for more personalized attention and greater playing time. We are an elite program, and we operate accordingly. Every player gets time and plays in games, but players are not guaranteed equal playing time. Quality playing time is earned, and in order to earn more, we tell our players they need to take ownership by putting in more work on their own time.
What Team 11 expects from participants:
Full participation increases the quality of experience for everyone. When players miss practice or a game, it affects every player on the team. We expect full commitment in the spring and summer as we consider that in-season for lacrosse.
Team 11 players are ENCOURAGED to be multi-sport athletes. The program's philosophy is that players attend everything they are capable of in the fall and winter, if there is not a DIRECT conflict. If there is a direct conflict, players are excused from attending Team 11 practices. In the spring and summer, we expect Team 11 to be the priority over other sports. Most of the players in our program play other sports and are able to successfully manage the programming.
TRYOUTS
Players must try out every summer. Tryouts are held in mid-July. Some players are asked to return for our second tryout. Players can typically expect to hear back from us anytime between 1-5 days following their most recent tryout.
OUR SCHEDULE
Practices are held in Bucks County. See below for a general breakdown of our season:
Fall:
Practices are on Sunday mornings/afternoons beginning in mid-September. There are also additional midweek developmental training opportunities that is completely optional.
Team 11 competes in 2-3 tournaments and/or play days which take place in late October and early November.
Winter:
Team 11 continues to train on Sundays throughout the winter. Practices will be held at an indoor facility in the area.
Box lacrosse is also an additional opportunity Boys' Team 11 players can participate in, and this is additional optional programming.
Spring:
In the spring, Team 11 practices or plays games on Sundays and then will offer some practices during the week as well.* The program does its best to coordinate with other townships in the area to avoid conflicts so players can still play township ball. The teams will likely play their own scheduled exhibition games in the spring or will join a local Spring League which would be on Sundays.
Summer:
The summer is the culmination of the season; there is practice twice a week during the week and we will compete in 3 or 4 tournaments. All of these tournaments are within driving distance, with usually only one or two requiring a hotel stay. The last tournament is typically the second weekend of July.
*High School Players do not participate with Team 11 in the spring so they can focus on their high school season
FEEDBACK FROM OUR FAMILIES